Chicago's Favorite Yarn Store is in the South Loop
At yarnify! we believe there are three kinds of people in the world: knitters, crocheters, and people who haven't learned yet! Regardless of which group(s) you belong to, our wool and yarn store's knowledgeable and passionate staff members are eager to help you take your creative works to a new level. From Chicago to either coast, we ship the best yarns and craft tools nationwide.
Between our expertise and our enormous selection of yarn, notions, craft tools, local artisanal products and more, we deliver everything that you are searching for in our local yarn store. We even offer one-on-one classes to expand your skills and enable you to create beautiful and impressive pieces to wear, display, or gift. When you shop at yarnify!, there is no limit to what you can create.
Public Transit
From the CTA Red Line, exit at the Harrison Street stop, take the elevator or stairs to street level. You are standing on State Street just south of Harrison, so walk North to Harrison, West a half-block to Plymouth Court, then South to yarnify! at 633 South Plymouth Court.
Parking
For your convenience, Chicago Pay to Park is available on Plymouth Court and Dearborn Street for about $4 per hour. Private open-air and indoor parking lots are also located next door and across the street from yarnify!
Remote Shopping
Customers, whether local or across the United States, can also access all the resources of yarnify! without physically entering the shop. We offer telephone and video consultation on yarn or pattern selection as well as assistance with ongoing projects from inception to completion! You can also shop in our webstore and place an order for either shipping or curbside pickup.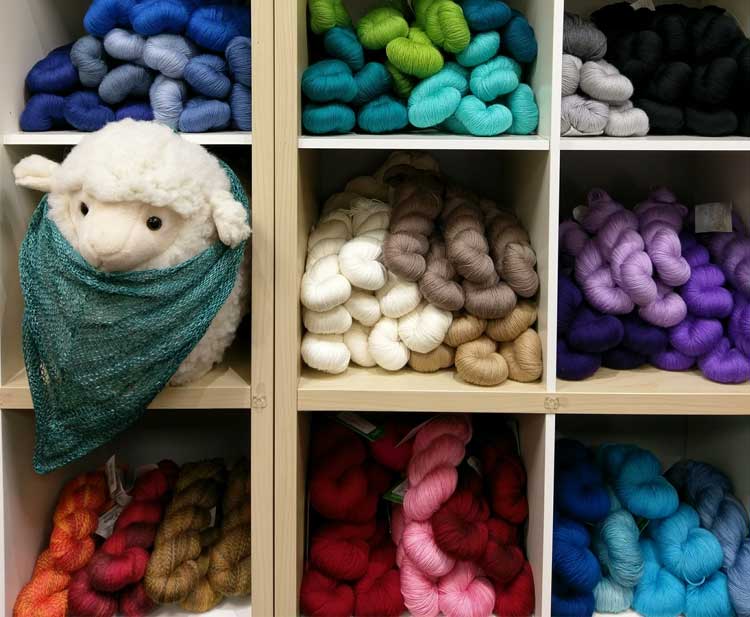 Contact Our Yarn and Wool Store for National Shipping
Based in the Printer's Row neighborhood of Chicago's South Loop, just steps away from Michigan Avenue with its museums, parks and shopping, yarnify! has local roots and national reach. Our wool store's talented staff can't wait to show you the best knitting and crocheting products, tools and accessories. Call us now for expert assistance!